JB here and welcome to my post about shed shelving and storage. Thought I would write an article in regards to shelving.  Once you have the shed built you will definitely need some shelving to organize the contents. The shelves you need will really depend on the contents of your shed. For instance, if you built a shed for a man cave then you will need different shed shelving as compared to a shed for lawn equipment.  There are many different types of shelves.  Read more to find out the differences.
Shed Shelving and Storage- Here are some examples:
Ceiling shelves.  This shelf is installed in the ceiling of the shed and hangs down over top of the floor space. Most people put bulky objects in this type of shelf because it will free up floor space.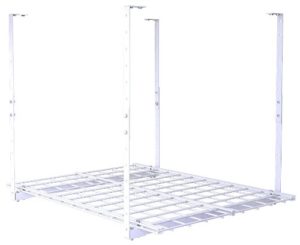 Professional looking cabinets. These cabinets can be either store-bought or custom-made to your needs. They are at Home Depot, Lowe's and Amazon. There is a typical garage look to them and are very useful if your shed is going to be something for woodworking or projects.  Perfect for a Man Cave.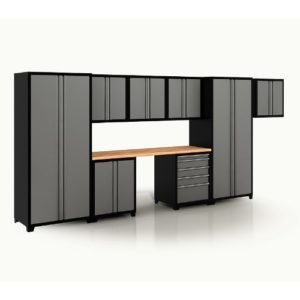 Basic wire rack.  I am not sure this one needs much explanation. It is basically a standing rack that allows you to put on various objects.  They are further organized with plastic bins to keep everything nice and tidy.  Cost effective, inexpensive and very versatile cabinets.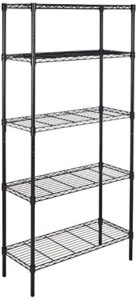 Handmade Wooden Shed Shelving and Storage.  If you are a woodworker you can build these shelves yourself. You can customize them with different drawers and cabinets. You can find them at many different wood shops and furniture stores. They are a nice addition if your shed is going to be upscale.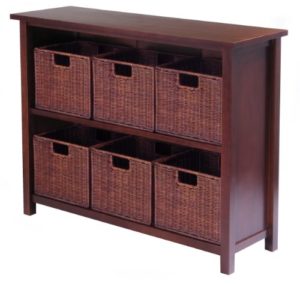 Plastic Shed Shelving and Storage. This too is a very inexpensive shelving system. They are at the local department store or Amazon. Basically, you build these shelves in varying heights as they are extremely inexpensive and are probably the most used shelving system in garages and sheds.
Hanging Shed Shelving and Storage.  These shelves attach to your wall with typically a metal bracket. The shelf itself can be either wood or a wire rack. Depending on the material they can increase the cost of your shelving. There are also elongated hanging racks that are used for lawn equipment such as rakes, shovels, and brooms.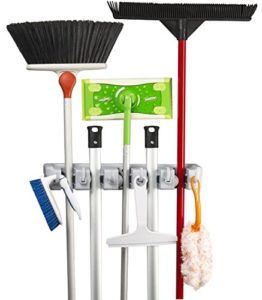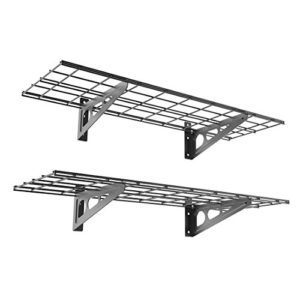 Find the right shed shelving for your shed by actively evaluating your needs. Take these suggestions and use them in your house or garage.  You can find all of these things on Amazon or your local department store.
For what it's worth,
JB
Check Out Amazon Search For Shelves.