Woodworking jigs are used to help with making nice cuts to wood for any project.  Woodworking requires precision and skill and mistakes can ruin any project.  Some of these precision cuts are done repeatedly and woodworkers use jigs to help with these cuts.  They have been in use for a long time and are essential in making beautiful woodworking projects.
Types Of Woodworking Jigs…
There are different types of jigs used for different tasks. However, below are four basic commonly used jigs and their uses for woodworkers.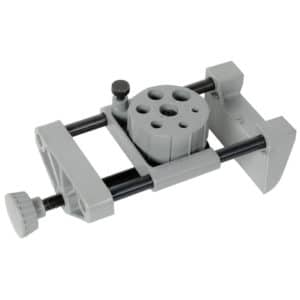 First, the dowel jig is helpful for cutting dowel holes. These holes are very common and in some projects have to be done repeatedly.  Without this jig, the project would take too much time and effort.  So, it allows an easy and efficient way to get these holes done quickly.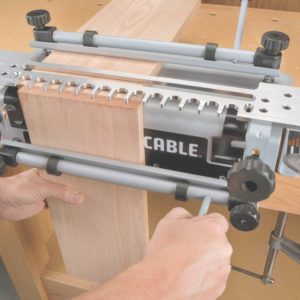 Second, the dovetail jig is also a common jig that is used in woodworking and it is used to make drawers.  It allows the woodworker to get the perfect shape to different parts of the drawers and gives that beautiful look at the corners.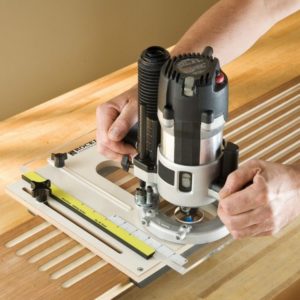 Third, the router jig is used for supporting and guiding the wood when it moves through the saw. Therefore, it gets a very smooth and regular cut. Furthermore,  the router jig can be used to give the wood an artistic look. They are widely used for creating edges of tabletops, drawer faces, etc.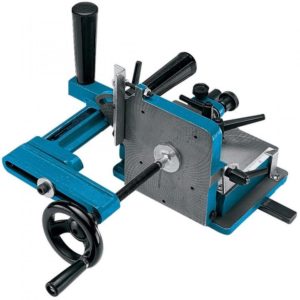 Fourth, the Tenon jig is used for guiding table saws.  They can be set to different angles that allow for specific cuts of wood. These jigs are clamped on wood and they will guide the saw to make a smooth and straight cut.
Woodworking Jigs…
As you can see there are a number of uses of woodworking jigs as they help with getting fast efficient cuts of wood.  Also, they can help with elaborate cuts of angles and edges for your woodworking project.  Furthermore,  they are a useful necessity for skilled and non-skilled people who want to do woodworking.  Find a wonderful set of plans and get started today.
Hope this helps,
JB