So you have your shed plans, but what about your shed roofing materials?  There are many options in regards to which type of roofing cover to choose.  Some of it depends on your budget and also it depends on the style of your shed and the location of your shed.
Shed Roofing Materials- Types…
Asphalt Shingles.
This is the most common type of shed roofing.  The appearance of this roofing is very similar to your house and that is why most people choose this type of roofing.  This allows a more uniform look between your shed and your home.  Furthermore, there are many options in regards to which asphalt shingles to choose.  Two types of shingles to consider are architectural and 3-tab shingles.  Shingles are a lower cost and easy to repair and install.  The only decision is in regards to which type and color you choose.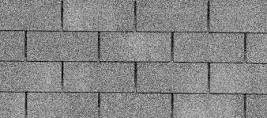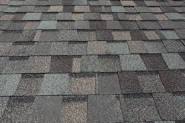 Metal Roofing.
One of the newer looks for homes and sheds is the metal roof.  There are lots of people who install this roofing and you can do it yourself with a little bit of work.  You need to find the color that fits your shed roofing and also which will work with your landscaping.  Be aware of some common mistakes that can occur so watch the video below.  I found it to be helpful information.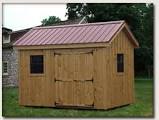 Rubber Roof.
This is not a very common shed roofing, but it does take mention as some people with sheds want a rubber roof.  Once installed properly it is a very secure roofing cover that is more neutral and can go with just about any shed.   Typically, most people seem to hire someone to install this but it can be a DIY project.  Check out the video guide.

Tiles & Cedar shingles.
This is the most expensive shed roofing and I believe it to be the prettiest.  However, it also requires some upkeep to make sure it looks nice.  If you can do the asphalt shingles, then you should be able to install the tiles and cedar shingles.  There are some ideas and issues to think about when installing and the video below seems to be a good beginning.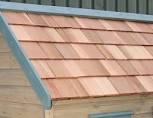 Shed Roofing Materials- Conclusion…
Once you have the right plans for your shed you need to find the right shed roofing.  The one that fits your shed will depend on many factors such as look, cost to buy and cost to install.  You also want to think about maintenance of the roof.
I hope this helps,
JB