As you prepare to build your shed don't forget about shed guttering.  Once you get a great shed plan you will then need a gutter, or you will have a big wet mess around the shed.  Prevent the possibility of wood rot or foundation erosion by installing shed guttering.  Not sure how to do this?  Read more…
Shed Guttering – Why
You spent all this time finding the right plan and getting the lumber and now you are going to build your shed.  However, you need to think about what you are going to do about rainwater runoff.  The water that can accumulate around your shed can be massive.  Therefore, you need a strategy to handle this water.  Also, with guttering you can get creative to catching the rain water so you can reuse it for your garden or plants.  Further, by having a gutter system you can protect your shed foundation from erosion by moving the water away from the shed.
Shed Guttering – Options
You can install basic guttering if you are building your own shed.  The installation is simple and can be done yourself.  However, to make it easy get somebody to help you.  The options are outlined below with videos but include aluminum gutters, add on systems and a unique Hall's Rainsaver system.
Install Aluminum Gutters
Install Add On Guttering.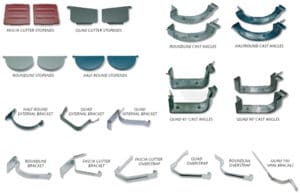 There are also add on guttering systems with plastic or metal brackets that are installed and then plastic gutters are snapped into place.   Pretty easy install as you can see from the video.

Hall's Rainsaver Guttering.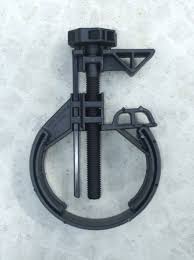 Finally, there is a Hall's Rainsaver kit that attaches to the shed roof by a bracket and then the guttering is attached to the bracket. It is a gutter system that can be installed quickly and will save the rainwater for use in your garden or plants.  However, the simplicity is the ability to install this system quickly with it's "Rainsaver Bracket".  As you can see from the pictures it can quickly install on the shed roof and then the guttering attaches to this bracket.  Then you can direct the water to just about anywhere you want.

Shed Guttering – Conclusion
Don't be fooled thinking you do not need shed guttering.  Save yourself the future headache of a ruined shed foundation or sloppy watery mess next to your shed.  This can lead to wood rot if the area stays wet enough.  Find the guttering system that looks good with your shed plan and explore the options that fit.  Get the right shed plans and build the shed you need for your home.
Hope this helps,
JB